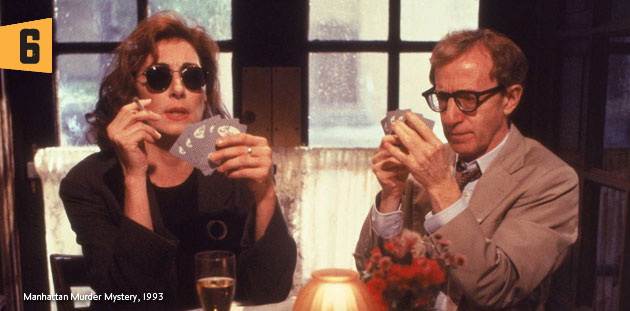 My life is passing before my eyes. The worst part about it is that I'm driving a used car.

Grabada por primera vez por Bing Crosby, en 1931, es uno de los pilares del jazz. Después sería grabada por otros grandes, como Benny Carter y el mismísimo Charlie Parker.
Larry ⎯W. Allen⎯ y Carol ⎯D. Keaton⎯ aparecen en la última escena de la película acompañados por este tema en su versión interpretada por Coleman Hawkings.
LARRY: How could you ever be jelaous of Marcia? Isn't that ridiculous? Don't you know that I could only love you?
CAROL: You were jealous of Ted.
LARRY: Ted? You're kidding. Take away his elevator shoes, his fake suntan, his capped teeth, and what do you have?
CAROL: You.